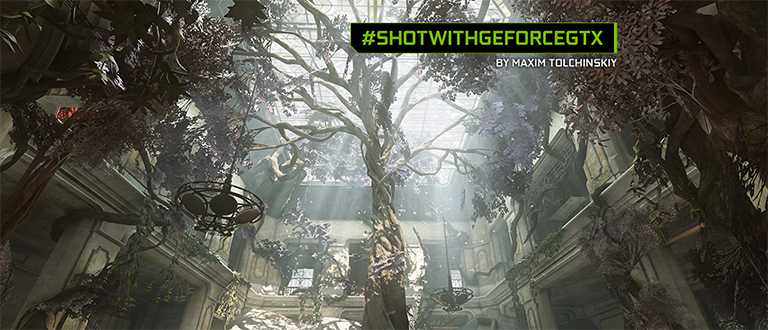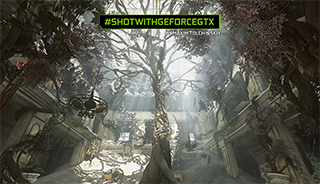 TAKE AMAZING IN-GAME PHOTOGRAPHS.
How would you like to capture your most incredible gaming moments as they happen? It's finally possible with NVIDIA® Ansel™—the revolutionary technology that lets you take in-game shots and view them in 360 degrees.
Now, you can share your favorite images from any games that support Ansel to Facebook, Twitter, and Instagram with the hashtag #SHOTWITHGEFORCEGTX. We'll pick our favorites every month to win great prizes!
ENTER TODAY
Play any game that supports Ansel.
Simply press Alt+F2 during gameplay and you'll be able to frame and capture your own screenshots.
Upload your image to Facebook, twitter or Instagram. Be sure to tag @NVIDIAGeForce and hashtag #SHOTWITHGEFORCEGTX to make your shot eligible.*
One winner will be selected every month. The winner will receive a GeForce GTX 1080 Ti graphic card!
See full terms and conditions here.

*Facebook post must be a public post.
Selection Criteria:
Winners will be selected by a panel of NVIDIA and BioWare employees. Winning submissions will be selected on a criteria of overall image quality (wow factor), clarity of subject, and composition.
Grand Prize:
One Grand Prize winner will receive The Andromeda Initiative Custom PC and get their winning image posted as a free wallpaper on GeForce.com.
Check out the epic Andromeda Initiative Custom PC here: http://www.geforce.com/whats-new/articles/rig-spotlight-mass-effect-andromeda
Runner Up Prizes:
Two Runner Up winners will each get their winning image posted as a free wallpaper on GeForce.com and a GeForce GTX 1080 Ti graphics card.
Announcement of Winners:
Winners will be announced on the NVIDIA GeForce Facebook page and on our official contest page: https://contests.nvidia.com/en-us/winners